Fresh geolocation data with vehicle fleet coverage
We turn every driven kilometer into fresh data
Utilizing our Computer Vision Software on thousands of camera devices on the road we are able to collect information with great coverage and update them in unkown frequency.
Generating geolocation data from daily fleet operations
Our geodata is sourced from commercial fleet vehicles equipped with Peregrine Vision, no measuring campaigns are required. Utilizing millions of kilometers driven by fleet vehicles 365 days a year, we realize coverage on all Functional Road Classes.
Road signs

Need to validate that all road signs are still in place? 
We detect and localize them on your map.
Traffic lights

Want to make sure that all traffic lights are properly working and all crossings stay safe? We provide you with traffic light status and highlight defective traffic lights.
Construction sites

Are construction sites evolving as they are intended? We can tell you.
Road damages

Do your roads need to be planned for maintenance? We discover the damages.
Providing geolocation data to GIS maps
Geodata tailored to your demands are provided to GIS Maps and can also be visualized in Road Insights. As no special data collection campaign is required, we deliver results on short notice.
Providing data to your preferred interface
We deliver results that can be integrated to GIS Maps or your preferred data format. We can also visualize it in our tool Road Insights.
Book your PoC and see for yourself
1. Install
All required equipment can be installed in any vehicle in less than 5 minutes and needs no driver interaction at all times.
2. Collect
The devices live annotate all traffic scenes and understand what's happening on and off the road.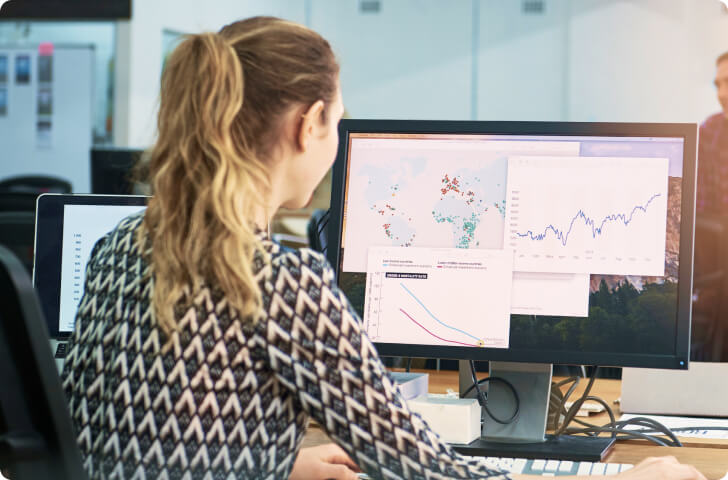 3. Access
Fresh, high-quality GIS data is automatically anonymized and published to an easy-to-use dashboard.
Video data contains personal information such as faces and license plates. Peregrine's technology automatically anonymizes information at petabyte scale before storing traffic scenes. This differentiates our technology from common dash cams or other video solutions.
We would love to show you around